Super-Sensitive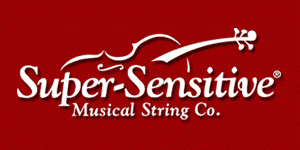 For more than 80 years, Super-Sensitive has been perfecting the steel core string. The results have made Red Label the #1 selling student, steel core string and the instructors' choice for violin, viola, cello and bass!
When is comes to strings and accessories Super-Sensitive Musical String Co. is in perfect harmony with your needs. Because at the heart of our commitment to quality is a dedication to understanding the unique needs of musicians. It's how the first Red Label string was made back in 1930, and why it's still the leading educational student string today.
Through collaboration between manufacturing, musicians and educators, they have continued to innovate the industry with the highest quality strings and accessories.