D'Addario
Known for quality strings from student level to professional grade. D'Addario strings include the following brands:
Prelude
Prelude violin strings are solid steel core strings, unaffected by temperature and humidity changes, and have excellent bow response. Prelude strings have the warmest sound available in an economy, solid steel core string design. Prelude is the educator's preferred choice for student strings due to their unique blend of warm tone, economy, and durability.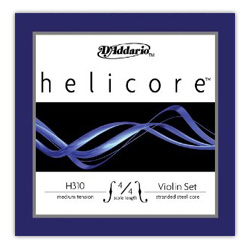 ---
Helicore
Helicore violin strings are crafted with a multi-stranded steel core, making for optimum playability and producing a clear, warm tone. The smaller string diameter provides quick bow response. Premium quality materials combine with skilled workmanship to craft strings with excellent pitch stability and longevity.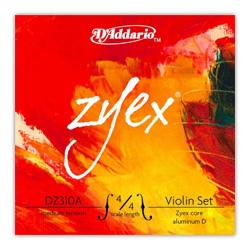 ---
Zyex
Zyex Composite synthetic core strings produce an extremely warm, rich sound. Zyex is a new generation of synthetic material, creating strings that are extremely stable under drastic climatic conditions. Zyex strings settle in on the instrument very fast, within a matter of hours. Zyex has a warmer sound than most other synthetic core strings, and they have excellent projection, making them exceptional for soloistic use as well as symphonic.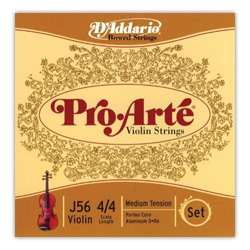 ---
Pro-Arté
Pro-Arté synthetic core violin strings have a warm, mellow tone. They are less sensitive to humidity and temperature changes, and break in quickly. Pro-Arté strings are designed at a lower tension in order to maximize bow response, tonal blend and playability, making them exceptional for use in small ensemble settings.
Kaplan Solutions, Kaplan Golden Spiral, Kaplan Golden Spiral Solo, Kaplan Gold-Plated